"I can't sleep for the devil is planning my catastrophe…"
Goodbye 2011. Hello 2012.
HELLO! Though, no one really reads my blog but I know that special someone will never miss my updated posting. Hey love :) It's been months since I last posted. And yes, once again, I'm losing all my vocabs and trying to get them back now, that is, if it works.. :( My last posting was really, really saddening and I gotta wrap everything that had happened for the past few months! This...
"Your odour just got the the cockroach voluntarily leave their exoskeleton and..."
"And when she says "Do as you like" don't expect her to care..."
"I don't like the fact that every time I draw a smiley face, there are..."
"The worst loneliness is not to be comfortable with yourself."
I Miss You So ♥
      I had been out of town for a week. And now its your turn. I didn't know I would miss you this, BIG but like we said it's a test, yet another one. The first week away from him. It didn't hit me first. It went on slow motion, and slowly eating me up from within. Spent time with him later, cured every wounds of every inch of my heart and soul. Yes it did. Now, I'm...
And I found him.. =)
There are so many things to say, but one thing's for sure, he's my man. Well at last, I get to call him, Mine. If I think back again, I'd never thought we could end up like this. I guess love works in so many different ways and yeah I too, believe love comes when you're least expected. Everything that has happened isn't what I picture earlier on and yet life has...
Baby Booger :3
Ou yes! That's my Baby Booger and he will always be my shweet baby! Baby B is a male and the most hyperactive kitten I've ever seen! Baby B cant stand loneliness, he loves company and attention, and I don't mind giving him any cause look at this poor thing, he just wants love. *heart melts* Nothing more, nothing less. I've always wanted to blog about Baby B but...
Wounds may leave mark but they will heal
My life is packed! HOU YEAH! I'm starting to experience the time of my life and hell no im gonna get myself away from it! >:) At this point of my life, I'm starting to believe that time do heal wounds. I thought it wasn't about time but one self's mentality and desire to move on. Well, I was partly right. However, at times, we got caught up at the climax of our lives,...
My Hot Stuff. Always been apart of me :')
               Yes, this is my bestie, LuSee. I've never written anything about my best friends and she's the first. And I'm proud of it and you should too :P Okay, we normally do nice stuff together - shitting, puking, cursing and making fun of each other. As you can see there's so much love in the air ♥ Our friendship, cant describe a word for it but I totally...
"These days it's hard to find someone to love. Once you find them, you..."
1 tag
What do you like about yourself? :)
What do you like about yourself? :) Answer here
1 tag
How's life treating you? =]
How's life treating you? =] Answer here
1 tag
What do you find in the opposite sex? :)
What do you find in the opposite sex? :) Answer here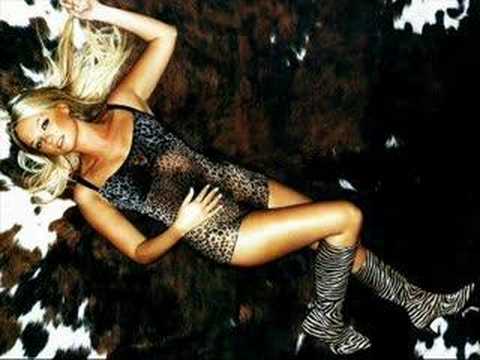 1 tag
What's your favourite colour? =)
What's your favourite colour? =) Answer here
tumblrbot asked: WHERE WOULD YOU MOST LIKE TO VISIT ON YOUR PLANET?
So-so
                                                         Things had been a bit out of the track lately. I admit it affected me. But i'm pretty well coping with the situation.  It's been ages since my last post :X not much of a blogger haha! Gawd, i thought i couldn't survive the cruel treating but things get easier as i think wisely and i thank dear Lord :) All this while I...
"Darling, you're so easy. You're making things so easy for me. Thanks..."
"I swear baby, I could write a 1000 pages about you and me but prolly 99% of you...."
"Never say 'I like you', if you don't care. Never talk about..."
"The sky has lost it's color, the sun has turned to grey, at least..."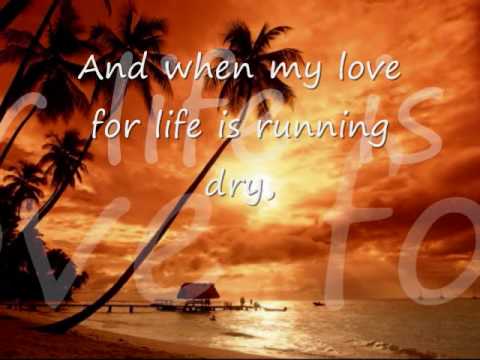 I so love him :D →
My sweet Tumblr (;
It's been a while since my last posting huh, Tumblr? Aww im sorry. Life's being a crybaby lately. Mama's heree~ :D
: FACTS ABOUT BOYS →
missjapsyzerimar: When a guy is alone, he's thinking about one girl or plainly nothing. When a guy looks at you in the eyes, he wants to tell you that he loves you or making you realize that he is pointing out a serious matter. When a guy says he's fine after a huge fight you had, he is still confused. When a guy keeps on asking you the same question, he is still in doubt.  When a guy...
1 tag
formspring.me
Ask me any… ANYTHING! http://formspring.me/Vinn05
"I have a lot of things to say to you. I don't want to waste my time..."
"Gurl, you think you so cute, with the cigarette at your mouth? Shame on you...."
"Don't go changing, to try and please me. You never let me down before.You..."
"You are the salt that makes my life tastier. But sometimes, you add salt to my..."
"You said 'No' to me. When you got busted, it's supposed to be..."
"Jazz is about emotion and expression, not perfection. It's the..."
"Don't be decorated. Don't be fashionable. Don't try hard...."
"When it's painful, say its painful. When its heartbreaking, say its..."
"I ignored you, but I covered you with love~"
"I'm living in a lie which is created by people. I am still gotta stand to..."
"Your voice, I only can hear from the radio. You talk, I can hear you. I talk, im..."
"Boy, would you throw all the diamonds you own to the sky and come back and grow..."
Stewie ❤
                                                     I first encountered Family Guy by a friend of mine. I wasnt into this sort of cartoons like The Simpsons too~ However, a friend of mine showed me a Family Guy video from YouTube. And it totally captured my heart! And i fell in love with my sweet sweet STEWIE since then~ ❤
Ill mannered.
                                 Geez, people are getting more and more 'human-less'. Im not sure how should I indicate them as. Even animals are loving! On the road, in shopping complex, market..its just EVERYWHERE! In fact, GLOBALLY! 1. If you drive like a snail, drive at the left side. Dont you NGE NGE wanna drive at the overtaking land.. 2. Don't give me the...
"You play the piano that rhymes to my heartbeat. ♥"